During my 3 month internship at strukt, the main project I worked on was an  analysis tool for Lam Research. Besides the graphic design, a big part of the project was to build up a logical and clear structure for the application.
For more information, video and a detailed description please head over to  strukt website
Client: Lam Research Corporation
Agency: strukt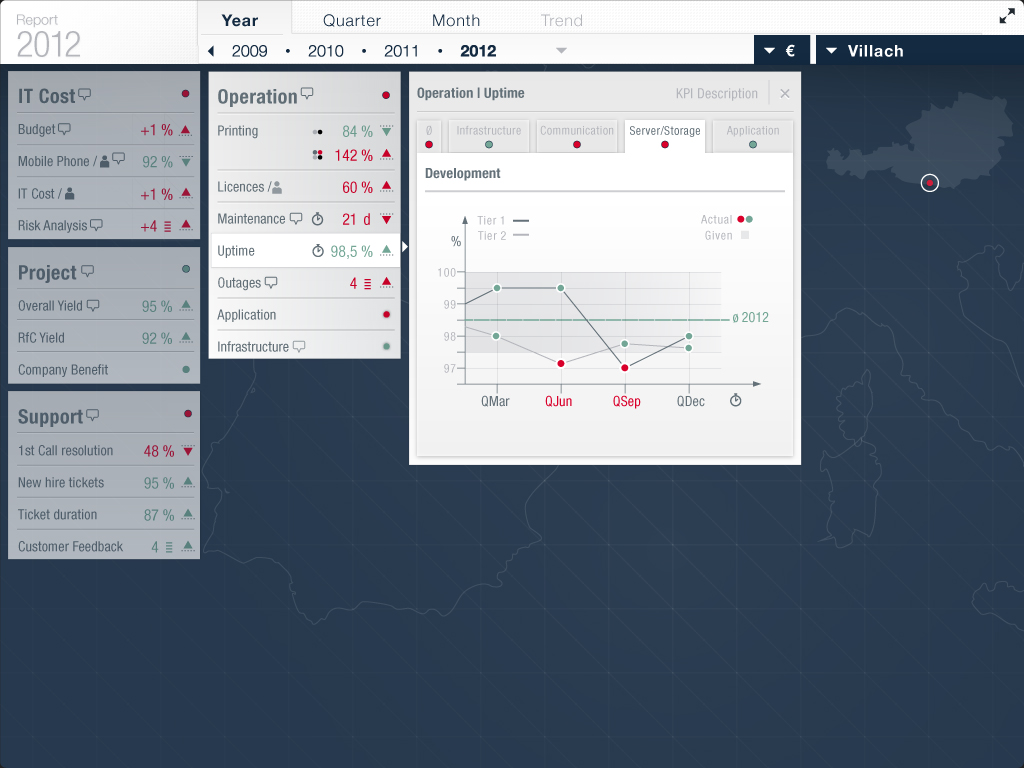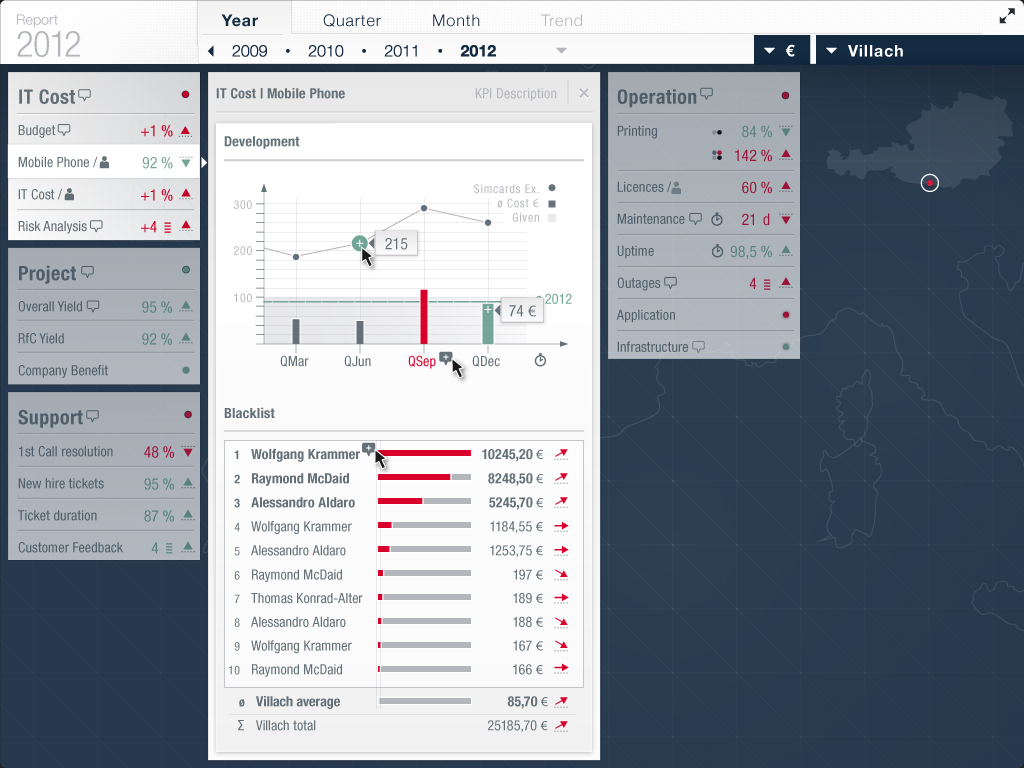 Another project I took part of during the internship was The World Nutrition Forum 2012, in particular the CEO Keynotes. These were graphically based on the whole presentation design, except the colours were muted down a little in order to focus on the content. All this on a 28 x 6m sized projection screen!
Client: Biomin Holding GmbH
Agency: strukt