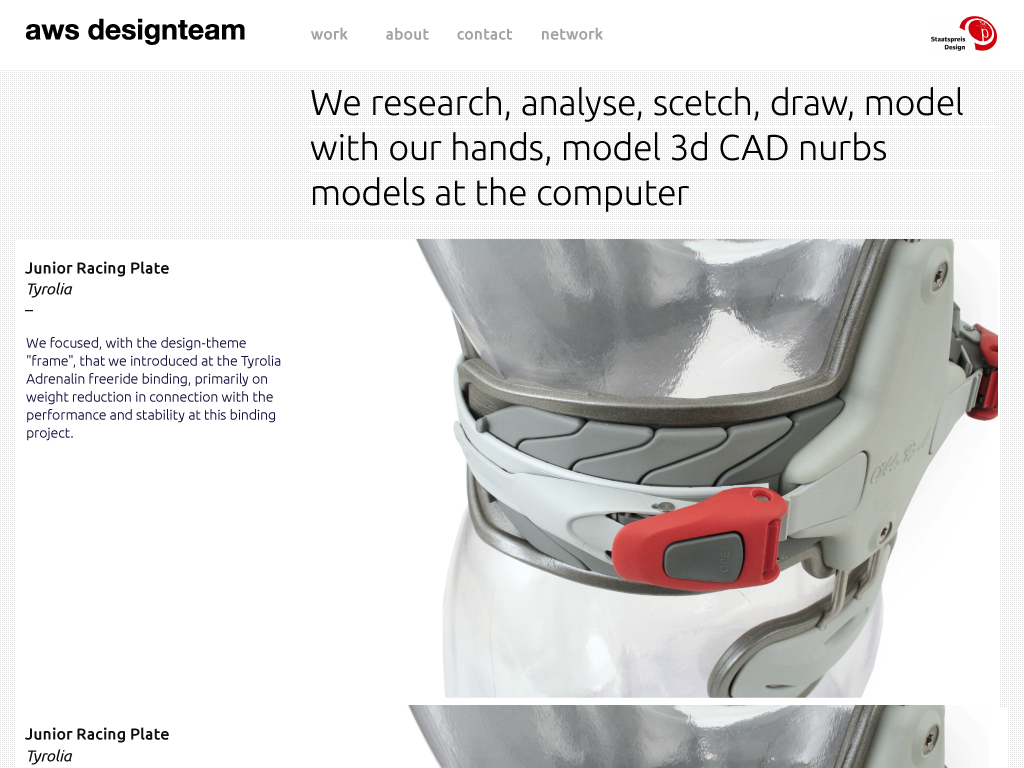 The aws design team is a successful, award-winning Industrial Design studio located in Vienna. They create smart, thought-out and beautiful products and helped shaping brands like Ottobock or Tyrolia. They are professionally and personally superior and I can´t emphasize their work and work ethic enough.
After working on some projects together, I was also asked to design the studios new website.
In order to give the design projects a decent platform, the site became quite minimalistic and coy.
I´m glad I could help them out with this one since they are by far my favorite people to work with.
Client: aws design team
Implementation: Lena Doppel